Welcome, esteemed media member!
If you're reading this page, I've probably asked you to check out Blue Dragon Studios' rad pirate adventure short, Black Ann, on behalf of a rad publication that runs rad pieces on the local art scene. I know your time is precious, so let me put my value proposition on front street. Imagine, if you will, your reader/viewer arriving at your site/opening your magazine/turning on your show. What if, when they did this, they saw some big, eye-popping pirate imagery? Do you imagine they'd want to read on/stick around for the whole story? Because I do! I mean, why not run something on Black Ann? Everyone likes pirates!
On this page, you'll find the movie itself (as well as a behind-the-scenes making-of documentary), the story behind the production, the plan for the internet release, and my contact information (should you want to follow up with me for any reason). Enjoy!
-Benjamin Yackshaw
NOTE: I do ask that you do not share these movies in any public way until June 14.
The STORY
In the summer of 2015, I got it into my head to produce a pirate picture. I've always wanted to shoot something with pirates, but at the same time, I felt it was an impossible task. After all, I live in the middle of Ohio. We're not exactly flush with tall ships or enormous bodies of salt water. Still, I couldn't shake the idea. So, I started to break it down practically. What would it really take to make a pirate story?
Woods are cheap, and Ohio has no shortage of them. Right away, I knew most of the action would take place in the wilderness. Still, I felt the movie required at least one boat scene to establish its credibility. "Alright," I thought. "Why not just fake it?" I drew up an opening sequence that consisted of two shots: 1. A pirate captain delivers a monologue on a ship deck at night. 2. The pirate captain kicks the protagonist into the ocean. With some careful sound design and some ropes and canvas strung up in the background, I thought this could do the trick. So, that's what I wrote. I'd try to find a ship if I could, but if I couldn't, I knew I could just fall back on the "fake it" plan and end up with something decent.
I began to cast the movie. I gave the lead to local actress Alli Dayhuff (the Diane Keaton to my Woody Allen) and filled out the rest of the ensemble with new faces. I enlisted an awesome costumer (Stephanie Marionesse) and makeup artist (Tonya Taylor). As we neared our shoot date and I started to see the costumes and rehearsals, I thought I might have something special on my hands. So, I doubled down on the boat search.
I contacted film offices all over Ohio. One call led to another, and eventually someone mentioned the USS Niagara, a restored naval brig that makes port in Erie, Pennsylvania. The Niagara served in the War of 1812, technically making it too modern for our story, but after some reading, I learned that the Erie Maritime Museum regularly rents the ship for corporate outings and the like. I called them. They'd never rented to a movie production before, but they weren't opposed to the idea.
I didn't have a ton of money to throw at the project, but I was able to secure the boat for a four hour rental period on October 3, 2015. I approached basically every human being I had ever met and asked them to come out and be an extra. Since the rental period was so short, I practiced the crap out of my boat scenes before the shoot date. Then, finally, October 3 rolled around.
The weather was awful. Rainy. Wet. Cold. Many of my extras suddenly remembered prior commitments and urgent appointments. The actors (clad in flimsy pirate garb) shivered miserably. But, we did it! The cast and crew returned to whence they came, and post-production followed.
THE LAUNCH PLAN
I'm planning to launch the movie online at 6:00 PM on Tuesday, June 14. If you could turn your publication's following onto this event, that'd be super! The movie will be available on the Black Ann page on this website, the Blue Dragon Studios homepage, and my YouTube channel.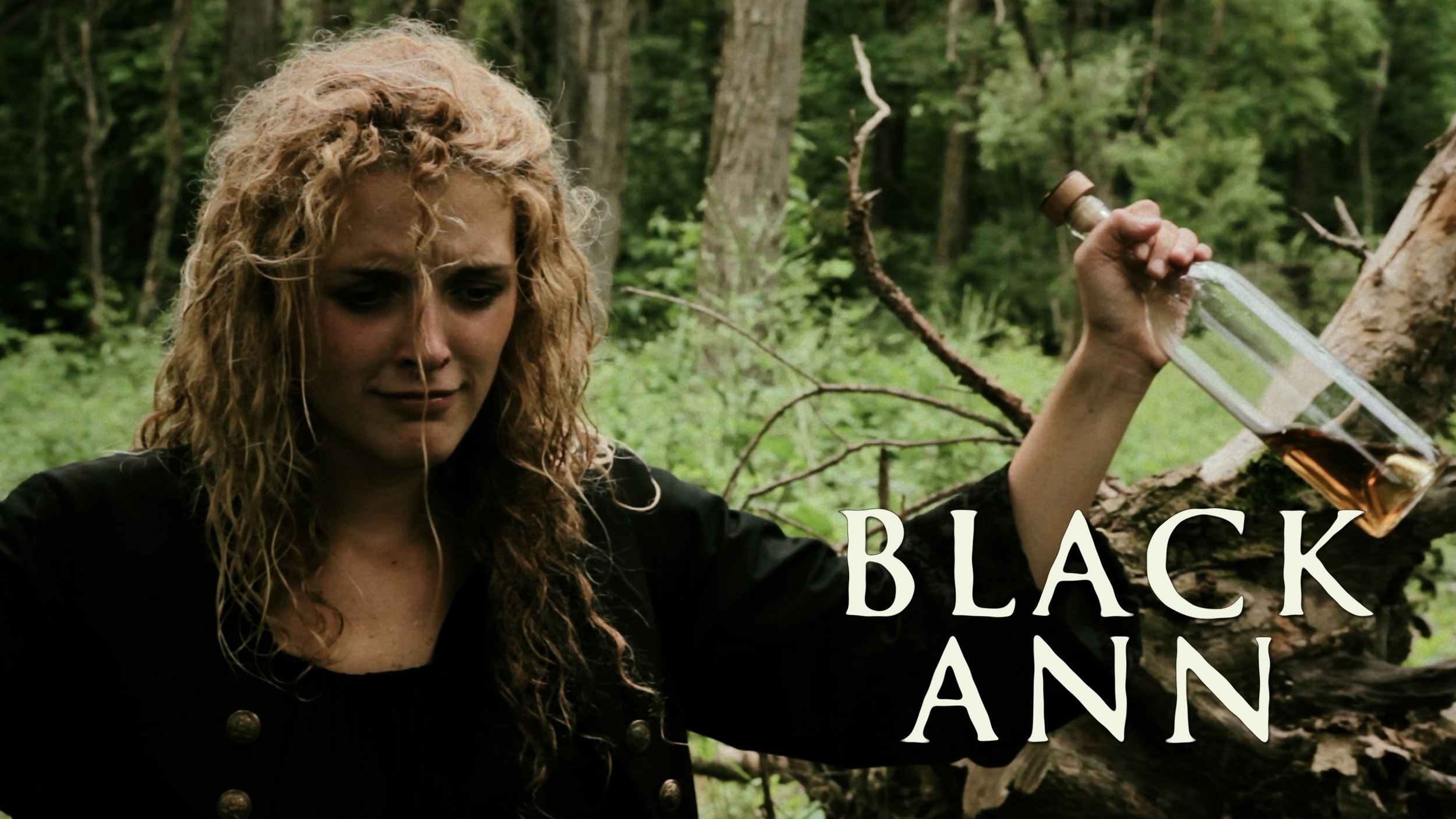 about me
My name is Benjamin Yackshaw. I wrote, directed, produced, shot, and edited Black Ann. I also play a couple of characters in the piece (don't blink!) and had a hand in making the music.
I'm 30 years old, went to Ohio State, and am a working video professional in Columbus, Ohio. In my off time, I run Blue Dragon Studios. Since 2003, we've finished over 70 short films (and one feature film), most of which are available for free right here on this website. Take a look around if you like! If you're interested in speaking to me, feel free to get in touch. My contact info is listed below.
PHONE: 614-517-4660
EMAIL: benyackshaw@gmail.com